IAESTE is an organisation that provides internships for students who
are undertaking studies in technical fields such as engineering,
science, IT, and design.
We exchange traineeships with other countries, so that students can
earn and learn while gaining new experiences from travelling. It
provides students in technical degrees with paid, course-related,
training abroad.
IAESTE helps the right student find the right internship. It is a
reciprocal exchange, so for every overseas student placed in Australia
we are able to send an Australian based student into the international
workplace.
Sending Australian students overseas for a once in a life-time opportunity
Assisting interns from overseas to have the best possible experience
Helping local companies to diversify their perspective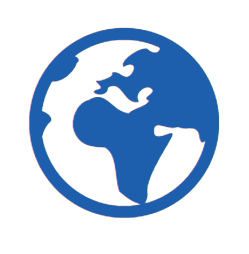 We are a global community
Germany, Thailand, USA, New Zealand, Turkey, Switzerland… Just some do the countries in the family. Established in 1948, the International Association for the Exchange of Students for Technical Experience (IAESTE) is a worldwide organisation with over 80 member countries. It offers international traneeships for students studying degrees in Science, Engineering and related disciplines. IAESTE is the largest organisation of its kind in the world and aims to promote international understanding and goodwill among students, academic institutions, employers and the wider community.
We are an independent, non-profit, student run exchange organisation. We are getting larger and larger every year and are active in almost every major city.
IAESTE Local Committees (LC's) are student-run committees made up of past, current and future IAESTE trainees promoting the benefits of international exchange. Student members assist in the coordination of trainee arrival and housing, social activities, university and industry promotions and other marketing initiatives. Joining an LC provides great opportunities for students to develop their leadership and communication skills whilst increasing their cultural awareness. Active LC members are eligible for a priority placement for IAESTE traineeships.

If you would like to find out more about events and LC meetings, follow our Facebook page!